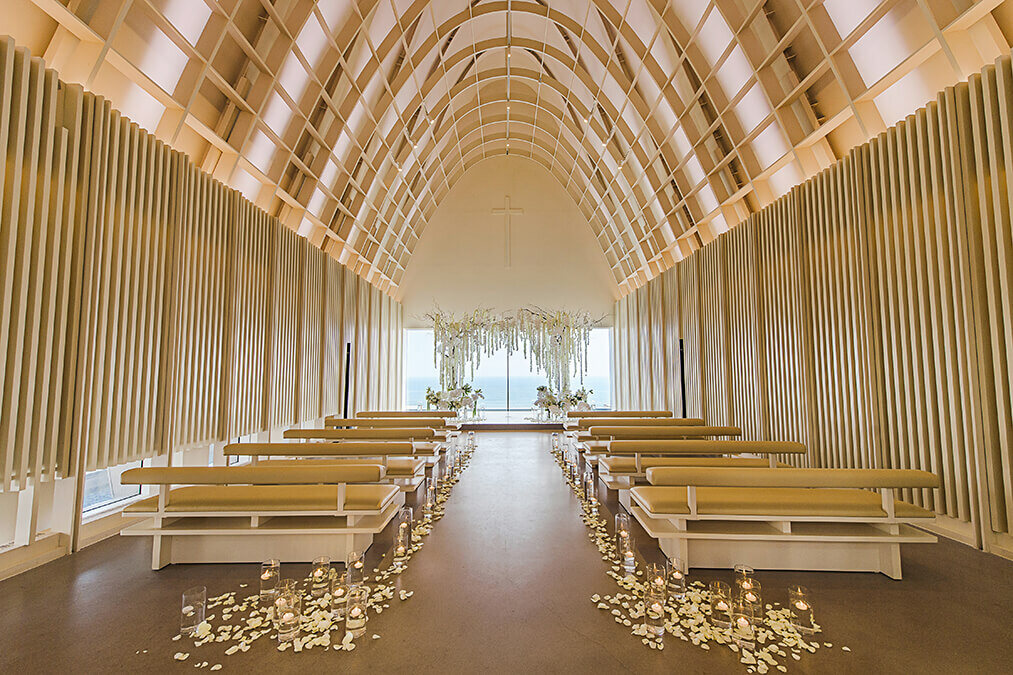 Elegant, Wedding Chapel
Celebrate your special day in a boundless paradise and realize your personal vision of romantic perfection at this Wedding Chapel. The modern gothic style of roof and its golden interior present elegant ambience. Make the most beautiful wedding with a variety of indoor and award-winning outdoor venues including Ocean Garden and Ballrooms for wedding receptions. (Location: 1F)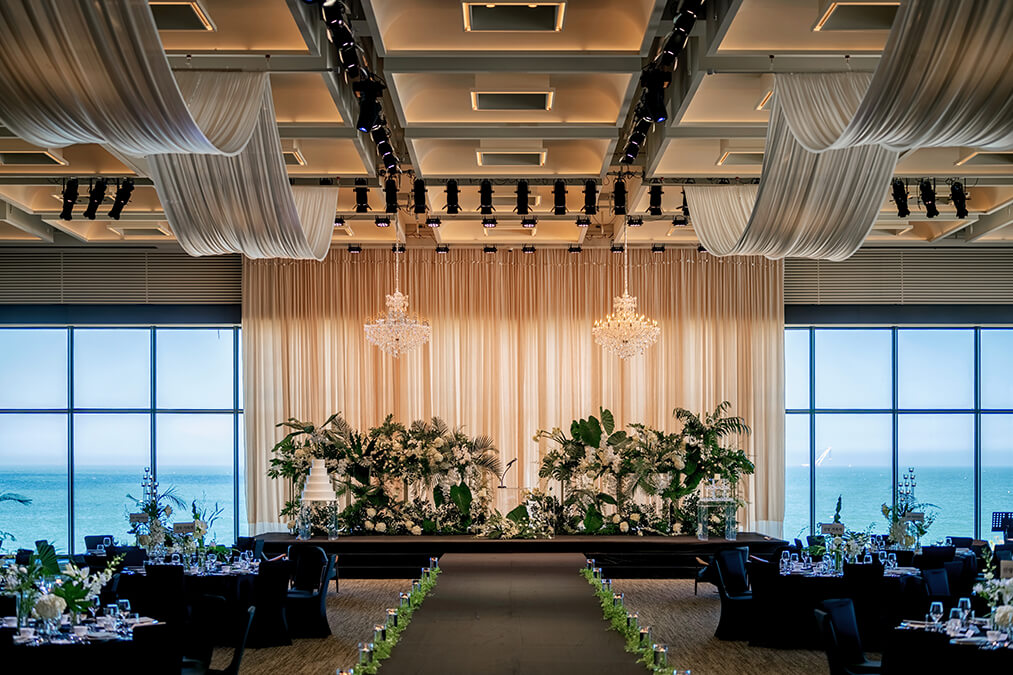 More magnificent and luxurious,
Cruise Grand Ballroom
Proceed beautiful wedding at this pillar-free ballroom, that has floor-to-ceiling windows featuring well-lighted room. From imposing to luxury, plan the wedding in your own style with panoramic ocean ahead of you.(GF)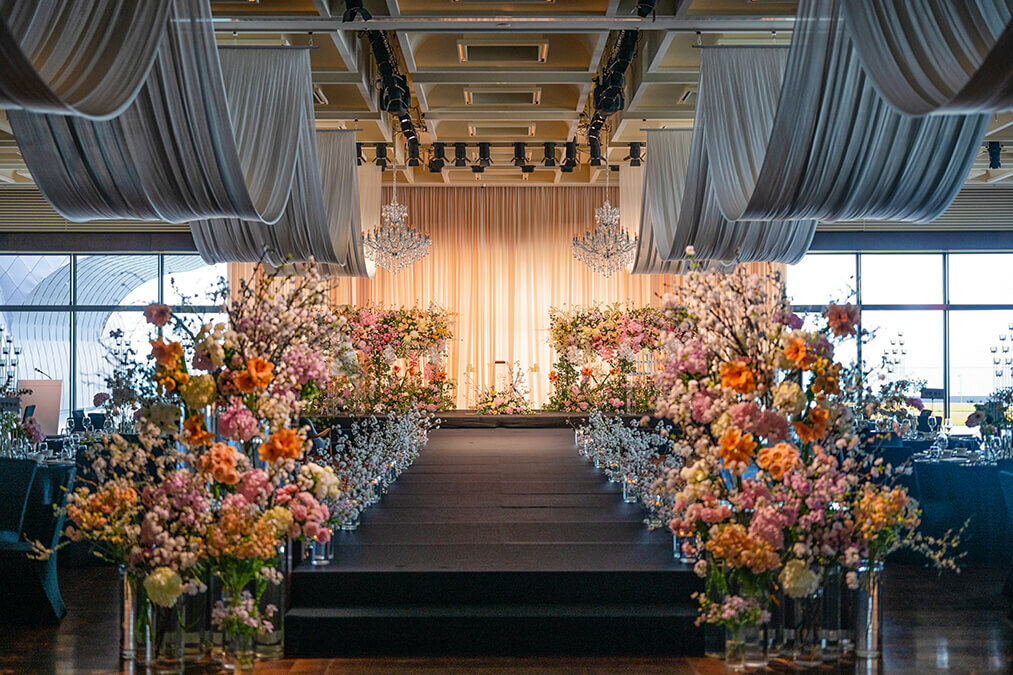 Destination Wedding with ocean view,
Ballroom
Ballroom is capable of proceeding weddings with different styles in conjunction with outdoor venues. You dream wedding comes true at this perfect venue full of exotic ambience. (1F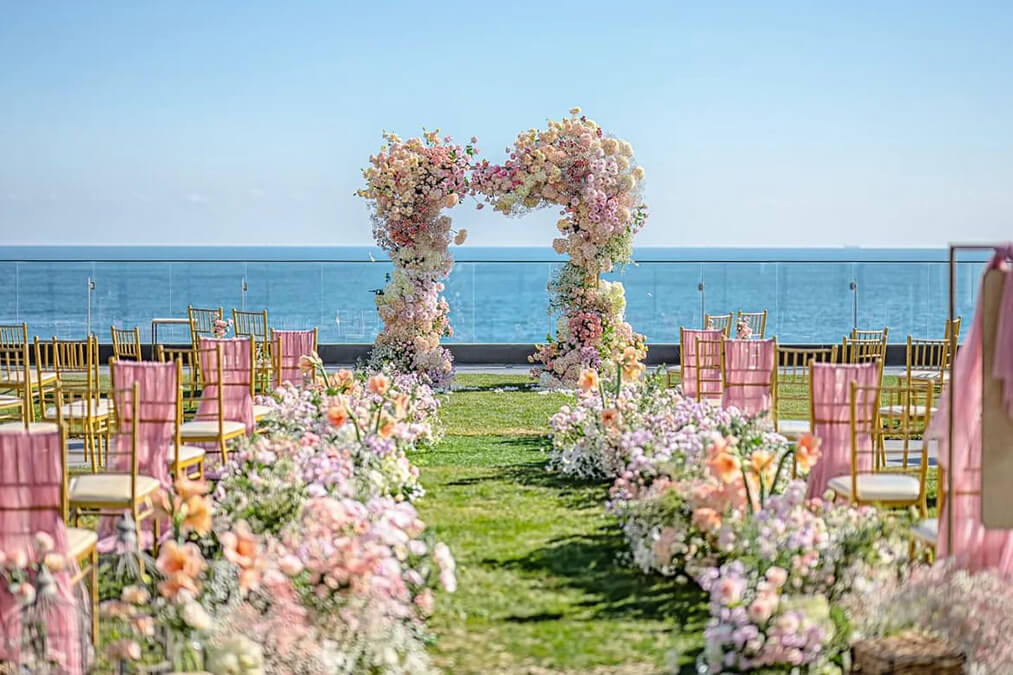 Your Ideal Beach Wedding,
Ocean Garden
Surrounded by green garden and blue ocean, this venue fulfills perfect beach wedding with no doubt. Feel the cool breeze and nature refreshments while having private parties for a wedding. (1F)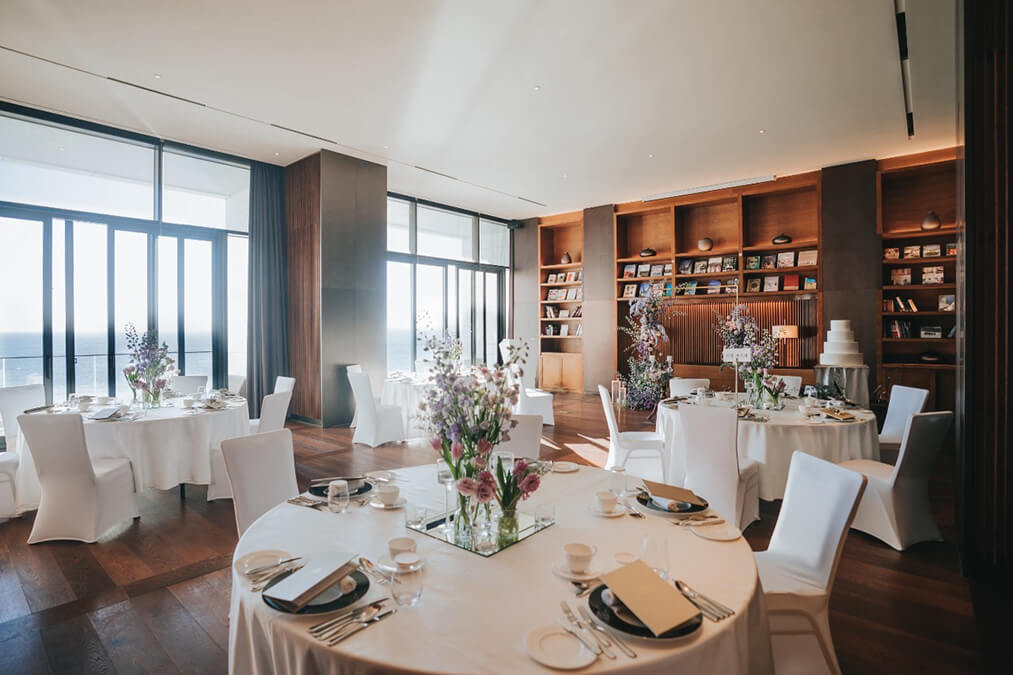 Private Small Wedding,
Meeting Room 1
Small-medium sized meeting room is ideal for special gatherings, especially private weddings. The nature light coming through the whole glass and its view is cheerful. If you are planning for balmy wedding, this is it. (1F)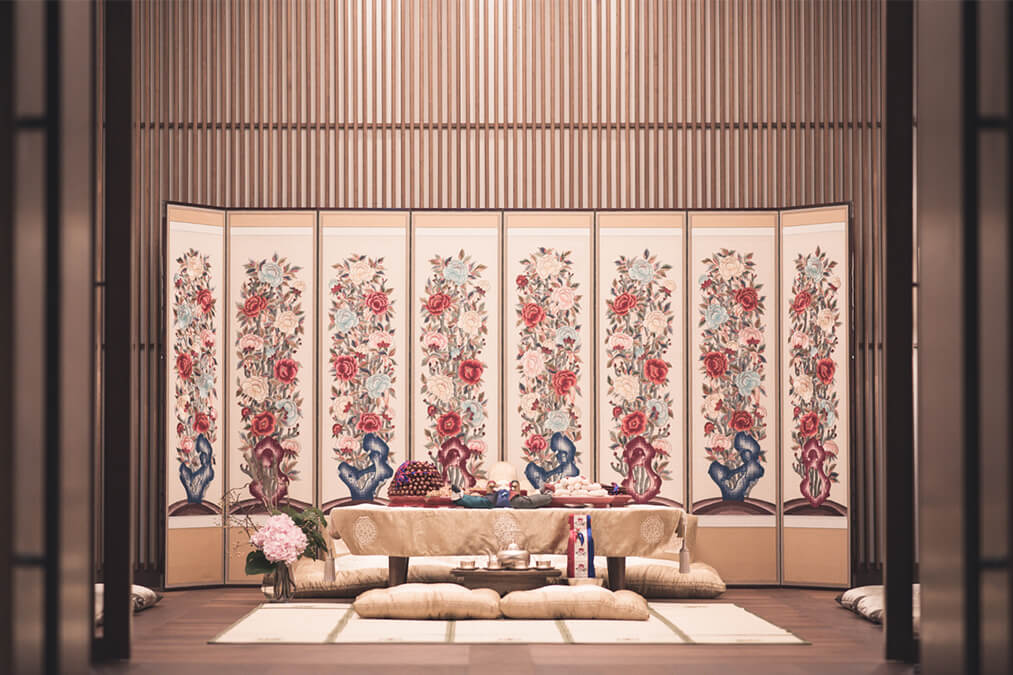 The Beauty of Korea,
Pae Baek Sil
Pae Baek Sil is designed with brown tone showing Korea's traditional beauty. (1F)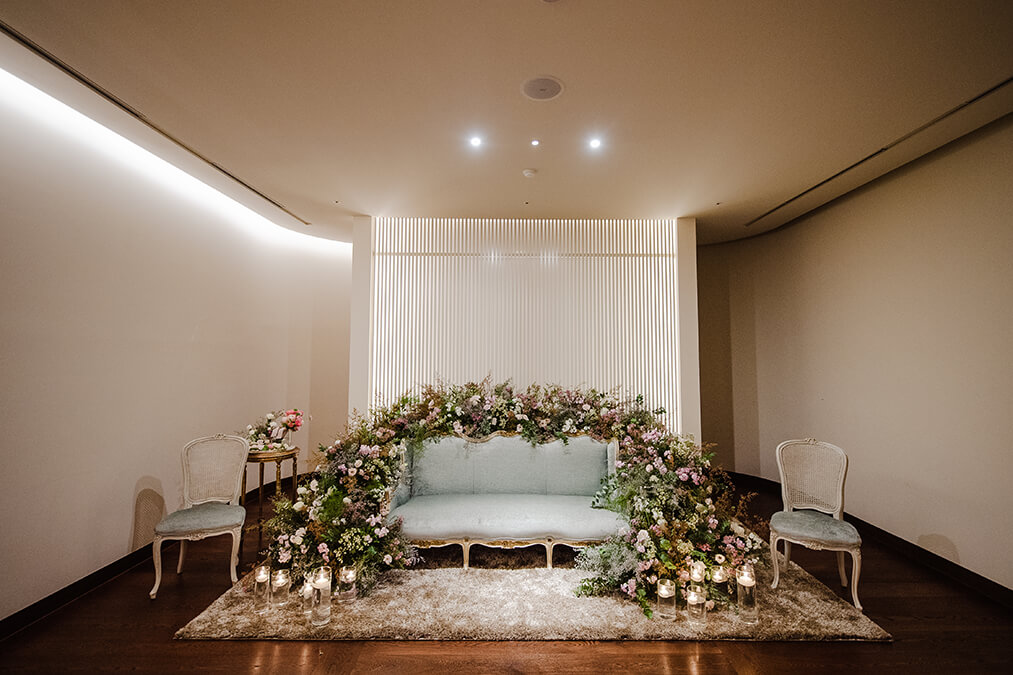 The romantic spot for bride,
Bridal room
Ananti Hilton Busan's bridal room has cozy but luxurious ambience that comforts both bride and guests. With spacious family room and powder room, it is the best spot for bride to greet the guests.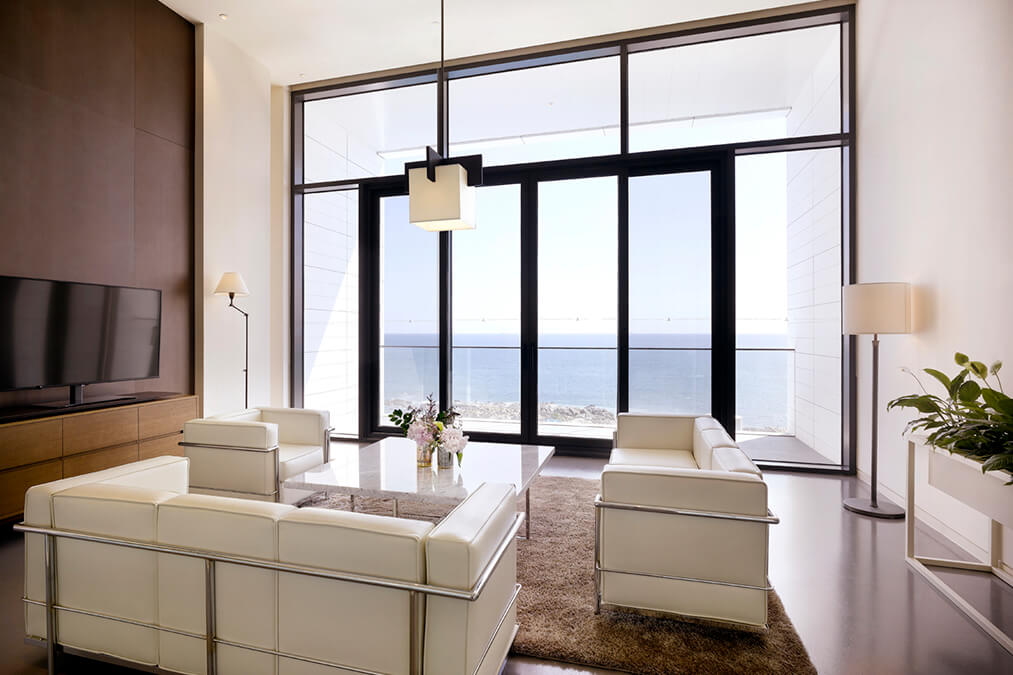 First meet with Ananti Wedding
Wedding Salon
With detailed service and warm hospitality, we are ready to greet and plan your perfect wedding at this Wedding Salon.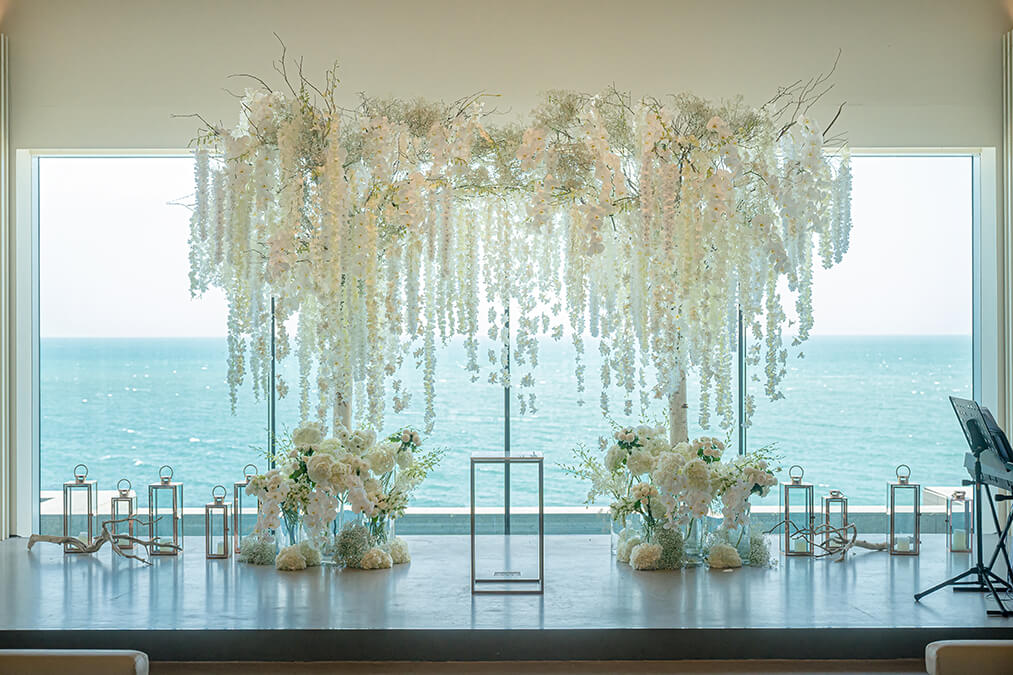 VIP exclusive for weddings
VIP Florist
The perfect wedding completes with professional florists, who serve VIPs as well. From modern styling to classic, create beautiful wedding with our team.